WordPress or Custom-made websites for Your Business
All of our customers get managed hosting that takes away the worries of software updates and system cleaning.
We Provide Needs-Based Web Design & Web Development
At AlylaTech, we believe in using a "needs-based" approach for web design and web development for our clients. We define needs-based web design and web development as a holistic approach to creating websites that are tailored to the specific needs of their owners and visitors.
It all starts with a deep understanding of the goals of our client. We then place focus on the target audience of the website. We take all the information we gather and create a website that is both visually appealing and easy to use, while accomplishing the main goal of delivering our client's message to their customers.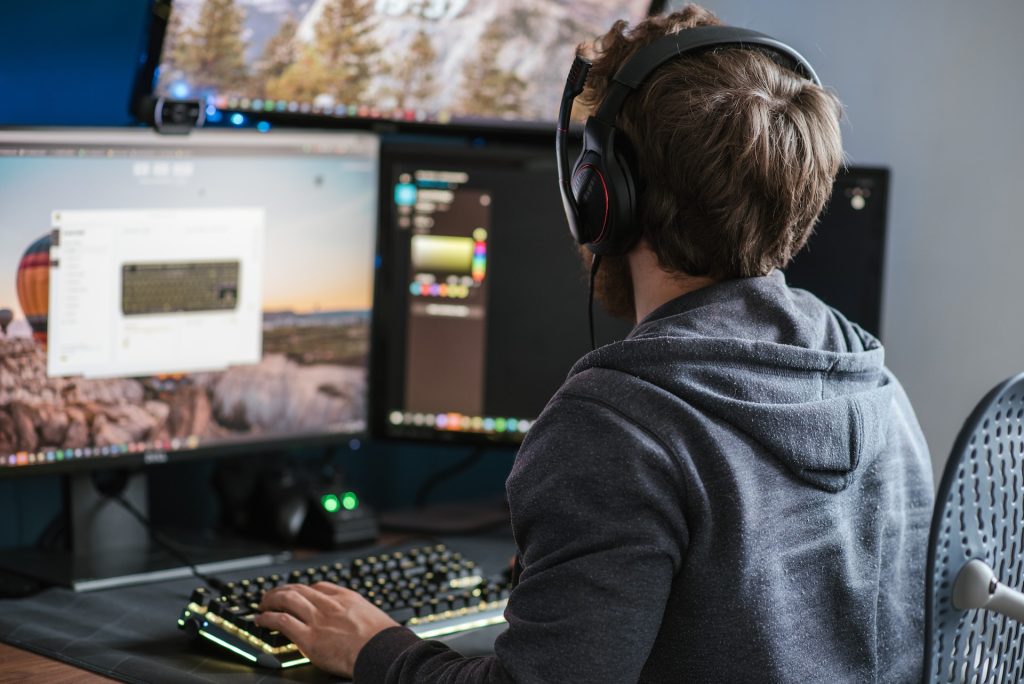 WordPress Versus a Custom Built Website
The first thing we should mention is that, here at AlylaTech, we are "tool agnostic". We are open to any high quality and performant tooling, platform, or methodology that will produce the results our clients need and are expecting.
With that said, we construct websites via one of two methods. determining which method is based upon the needs of our clients, their budget, and what type of future scaling they may need to prepare for. The two build methods we use are WordPress and custom-coding. Here are the advantages and disadvantages to both:

Websites can be built much faster.
WordPress possesses an ecosystem of plugins that allow for the quick deployment of additional functionality or features.
 Troubleshooting issues is easy because of the large community of support and documented solutions.
Small changes can be completed by the website's owner, rather than contacting an AlylaTech team member (more advanced changes should always be left to AlylaTech team members).
WordPress websites area much more affordable way to have a website built for companies/individuals on a limited budget.
WordPress is based on a codebase that is open source. This can create security vulnerabilities.
The plugins used to give a WordPress website additional capabilities are all made by different developers, which can lead to conflicts between plugins or the WordPress software itself.
 WordPress plugins are often a source of security vulnerabilities due to their need for frequent updating.
Websites built by WordPress (or other commercially available platforms like Wix, et al) do not perform as well as a well-built custom website with regards to Search Engine Optimization (SEO).
Even with a huge ecosystem of plugins available, it can be difficult to end up with a WordPress website that does exactly everything you need it to do and in the way you need it done.

With a custom-coded website you can get exactly the functionality and look you want right from the start.
A custom-coded website is a closed code base. If AlylaTech builds your website or applications, ONLY AlylaTech and you as the owner would have access to the code base. This makes for a far more secure environment.
Any additional functionality will be built by AlylaTech team members SPECIFICALLY for your website. The result is that conflicts and additional security holes are avoided.
Since we designed and built the website or application, we have intimate knowledge that allows for faster troubleshooting.
Custom-coded websites are definitely more expensive to build due to the number of team members and increased work hours involved.
More time is needed to build a custom-coded website.
Any changes that must be made to your website must be done by an AlylaTech team member, unless some form of content management system was built into your website for you to be able to make certain changes.
Because there is not a history or initial compiled documentation for known issues that may arrise, it can take longer to identify the issue that needs troubleshooting. However, once that issue is found, the actual process of troubleshooting often can move faster than with a WordPress website.
Worry-Free Hosting & Maintenance
When we build a website for you, we believe that you shouldn't have to waste any of your time trying to keep up with software updates, plugin conflicts, or any kind of maintenance that should be routinely done for the health of your website.
AlylaTech provides Managed Hosting to all of our website clients. We take care of all maintenance and technical troubleshooting of server and software issues that may arise.
Below, we have compiled our most frequently asked questions about our website development services.